PGA TOUR Golfer Graeme McDowell's Nona Blue Modern Tavern Expanding to Ponte Vedra Beach
Lake Nona's Popular Restaurant & Bar Coming to the Redeveloped Sawgrass Village Summer of 2016

OPENING UPDATE (As of 4/27/16): We are anticipating a Summer 2016 opening for our Ponte Vedra Beach location.
ORLANDO, November 11, 2015 – 2010 U.S. Open Champion and 4-time Ryder Cup golfer Graeme McDowell's Nona Blue Modern Tavern is expanding to Ponte Vedra Beach's newly redeveloped Sawgrass Village in the spring of 2016. After experiencing great success in Orlando's Lake Nona area, the founders of the beloved restaurant and bar set their sights on the home of the PGA TOUR and the renowned TPC Sawgrass for their second location.
"My family and I love spending time in Ponte Vedra Beach when I compete at THE PLAYERS," said McDowell. "I'm thrilled to expand Nona Blue to such a beautiful city with so much golf heritage. We considered many options for our second location, but I can't think of a better place to bring our restaurant. We're looking forward to welcoming the residents of Ponte Vedra Beach and the many visitors to the area when we open in 2016."
Ponte Vedra Beach residents and visitors can look forward to Nona Blue's from scratch American cuisine served up in a warm and lively atmosphere. Centering on the wood fired grill, Nona Blue's eclectic menu has every craving covered—from a burger and craft beer to a New York strip and bottle of Caymus Special Selection. Some of Nona Blue's guest favorites include the G-Mac & Cheese, Mama's Meatloaf, Ahi Tuna Steak (fresh from the Hawaiian Islands), Traditional English Fish & Chips, House Brined Double Cut Pork Rib Chop, Slow Roasted Prime Rib and Sweet Cream Cheese Iced Carrot Cake, to name a few.
In addition to enjoying a meal in the restaurant or on the patio, guests can cozy up to the bar and catch the day's sports events. The bar features 16 craft beers (including a perfectly poured pint of Guinness), an extensive wine list (by the glass and bottle) and "Out of the Blue" specialty drinks, which put a modern twist on classic cocktails.
While the food and drink alone are enough reason to frequent Nona Blue, the atmosphere is at the heart of the experience. "We embrace the spirit of a neighborhood tavern—a place you always feel at home and comfortable whether you're right off the course, hanging with friends or having dinner out with family," said Joe Davi, one of the founding partners and veteran restaurateur. "We then polished and modernized the traditional tavern concept by elevating the food and service to a level that could rival a more formal dining experience."
Nona Blue will be located in a waterfront, free standing building at the front of the Sawgrass Village Shopping Center and face Florida State Highway A1A. It will occupy 7,148 square-feet of indoor space and 1,564 square-feet outdoors. The address will be 325 Front Street, Ponte Vedra Beach, FL 32082.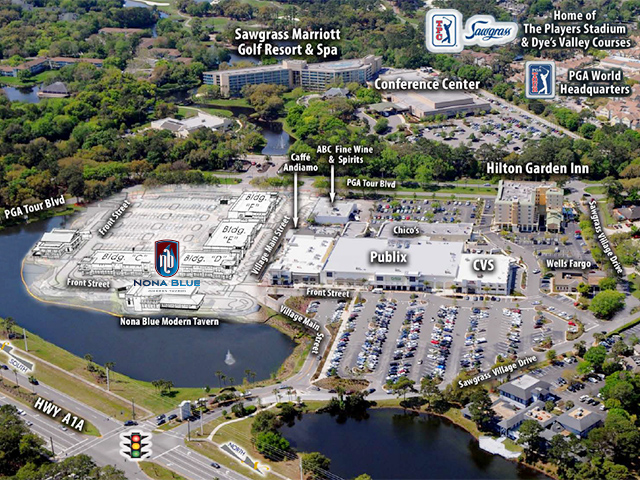 Wondering what the inside of a Nona Blue is like? Watch Graeme give a tour of the Lake Nona location…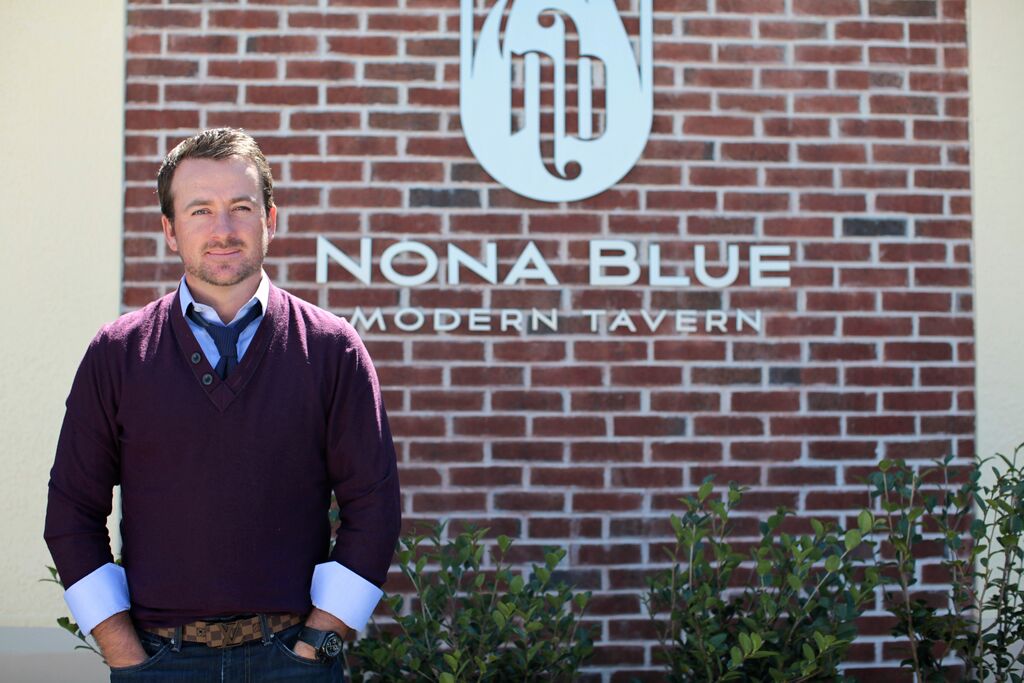 About Nona Blue
Nona Blue is a Modern Tavern serving Greater Orlando's Lake Nona community since 2013. Founded by Pro Golfer Graeme McDowell and veteran restaurateurs Joe Davi and Bill Bona, Nona Blue offers guests a warm, comfortable tavern environment with from scratch American cuisine centered on the wood fire grill. Nona Blue prides itself on having something for every taste, from a burger and craft beer to a New York strip and premium glass of wine (and everything in between, including premium fresh fish and the popular G-Mac & Cheese). Nona Blue is open daily for lunch and dinner. Brunch is served every Sunday and features such unique items as Lemon Ricotta Pancakes, Chicken & Waffles, Lobster Eggs Benedict and a build-your-own Bloody Mary and Mimosa menu. https://www.nonablue.com
For More Information, Contact:
Nona Blue Marketing/PR
Jaime Baird
[email protected]
Photos Available Upon Request.